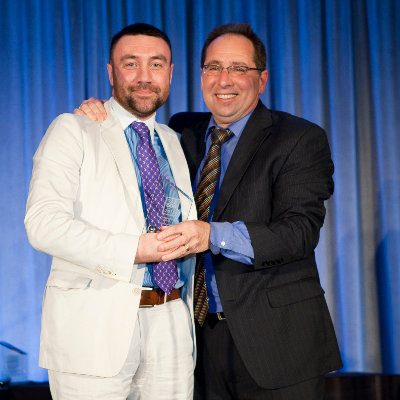 Top Technology Practice -- Mobility
David Uhler (left), national director of research and development at Slalom Consulting accepts the award for VAR500 Top Technology Practice – Mobility from CRN Editor/News Steven Burke.
Slalom created an interactive site that gave Coca-Cola Enterprises the ability to host video-on-demand and social networking. The company has also helped Coke move into cloud services and built an iPad app that used multimedia to highlight the brand.