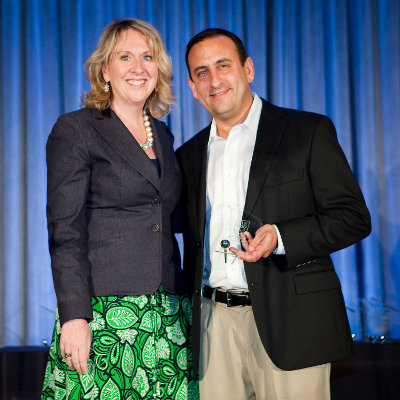 Top Technology Practice -- Security
FishNet Executive Vice President Dave Gilden accepts the award for VAR500 Top Technology Practice – Security from CRN's Kelley Damore.
FishNet has built out practices around managed services, PCI forensic audits and is now focusing on mobile security. It is also building out a practice to secure the cloud and expanding its portfolio of authentication and single sign on cloud offerings.