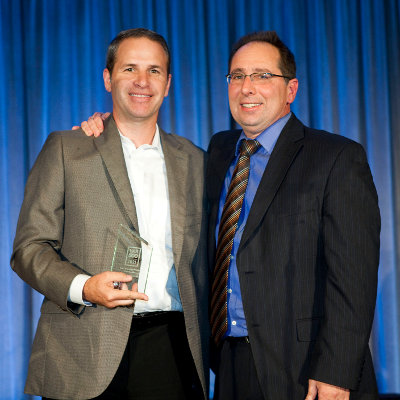 Top Technology Practice -- Virtualization
Entisys CEO Michael Strohl (left) accepts the award for VAR500 Top Technology Practice – Virtualization from CRN's Steve Burke.
Entisys is a fast growing solution provider that is investing heavily into virtualization and has doubled its revenue in the past year. Because of its success, the company is in the middle of a dramatic expansion. It started 2010 with 52 employees, now has 78, and hoping to surpass the 100-employee mark by the end of the year. It has a thriving Microsoft partnership with expertise in server virtualization and recently launched a Cisco UCS practice.