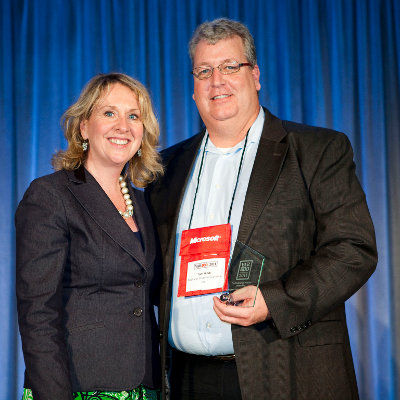 Top Technology Practice -- Networking
Tom Hinds, president and COO of Business Communications Inc. accepts the award for VAR500 Top Technology Practice – Networking from CRN's Kelley Damore.
BCI grew its business on bundled infrastructure sales with a particular emphasis on VMWare, followed by networking, storage, disaster recovering and now cloud. The company, on target to grow at 30 percent, has invested heavily in a new data center breaking ground in a few weeks.