by

Anonymous (not verified)

on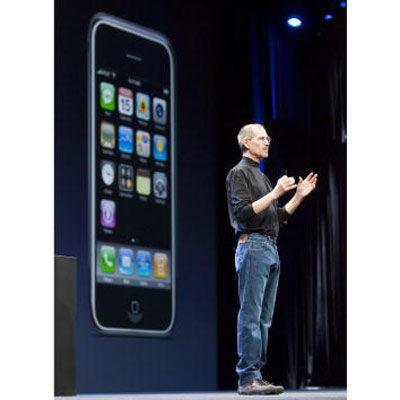 In a keynote speech at the Macworld show in January 2007 Jobs debuted the Apple iPhone a touch-screen smartphone that would alter the course of the mobile device market. By early 2011, total sales of the iPhone -- which at that point was in its fourth generation -- had surpassed 100 million and quarterly sales had grown to 20 million units.
During 2008's launch of the Apple iPhone 3G, Jobs also unveiled the Apple App Store, a storefront for third-party apps that again changed how data and content is used on a mobile device.