by

Anonymous (not verified)

on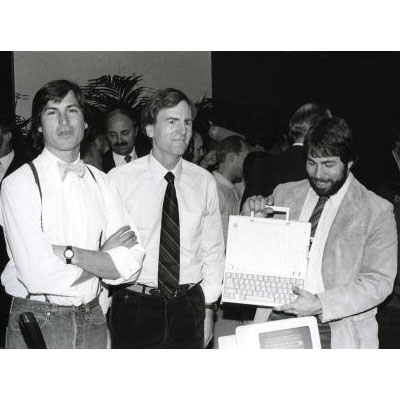 In 1976, after Jobs had worked briefly for Atari Computer and traveled in India, he and Apple co-founders Wosniak and Ronald Wayne created the Apple I, a PC kit that comprised a motherboard with a CPU, RAM and semiconductors for basic text-visual processing and which had a quirky price tag of $666.66. Each Apple I was hand-assembled by Wozniak.
Wozniak and Jobs incorporated Apple on Jan. 3, 1977, while Wayne, who among other things designed the first Apple logo, sold his 10 percent share of the company to his partners for $800, plus a later payment of $1,500. The value of Wayne's share today would be roughly $35 billion.