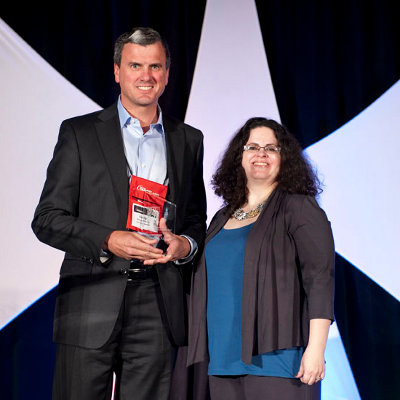 Data Protection/Disaster Recovery
Sovereign Systems, Roswell, Ga., nabbed the Fast Growth 2011 award for data protection and disaster recovery. Customers choose this $15.9 million solution provider for its ability to strike a balance between consultative infrastructure design and the integration of that infrastructure into a company's mission critical applications. It is a NetApp Gold partner, and is a partner to Oracle, EMC and Symantec, among others, specializing in unified storage, information protection, data availability, and virtualization. The company ranked No. 8 on this year's list.
Acceping the award from CRN's Jennifer Follett for Data Protection/Disaster Recovery is George Barkley, managing partner, Sovereign Systems.