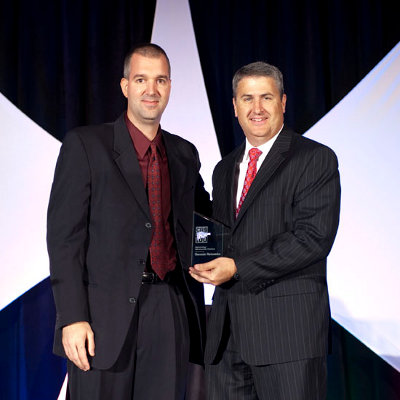 Genesis Networks, the winner of the 2011 Fast Growth Networking Infrastructure award, is a minority-owned firm founded in 2005. It is recognized for providing one-stop shopping solutions in the telecommunication sector. The company specializes in audio, Web, video, and data & voice services. Its customers include enterprise, educational, and government entities.

With a two-year growth rate of 651 percent, Genesis Networks is living by its mantra to treat its employees, customers, and business associates right. It landed at No. 5 on this year's list.
Accepting the award from CRN's Rob Wright (left) is Genesis Networks' Steve Seago, vice president, sales.