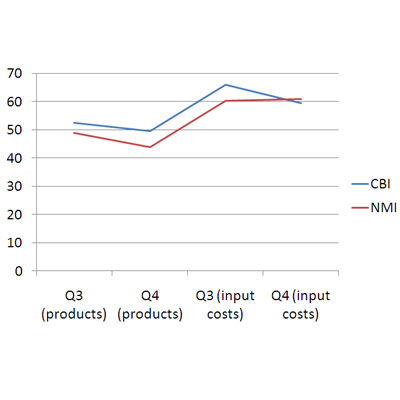 Finished Product Inventories
The average for finished product inventories in the fourth quarter was 52.4, up from 49.6 in the third quarter, indicating an increase in inventories compared to the NMI average of 48.8, which contracted 5 points from the third quarter. The average input costs for the channel rose to 66 in the December quarter, up from 59.4 in the third quarter and an indication of a sharp rise in respondents reporting higher prices. The NMI average dropped 0.6 to 60.3 from the previous quarter's 60.9.
Stay tuned for a look at the January 2012 CBI.