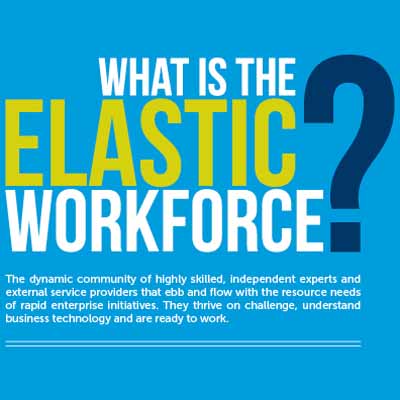 "In a nutshell, we're seeing a new outsourcing model coming to fruition. We see it as an 'elastic workforce,'" Sklar said.

Pictured here, Bluewolf defines an elastic workforce as "the dynamic community of highly skilled, independent experts and external service providers that ebb and flow with the resource needs of rapid enterprise initiatives."

In other words, more companies are looking to utilize different amounts of IT staff at different times, but don't want to rely on just internal or third-party resources, according to the company.