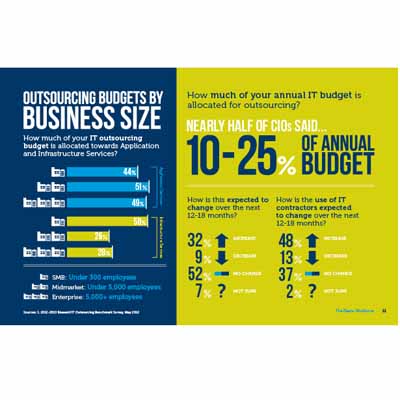 Half of the IT outsourcing budget for small businesses, defined as under 300 employees, goes toward infrastructure services, while 51 percent of midsize companies spend their money on application services, according to the study.
Meanwhile, nearly half of CIOs surveyed said outsourcing accounts for between 10 percent and 25 percent of their annual IT budget.
"One of the big things also is 32 percent of companies are increasing their IT outsourcing investment in the next 12 to 18 months," Sklar said.