VAR Report: More Enterprises Looking To Outsource IT Functions
12:00 PM ET Fri. Aug. 17, 2012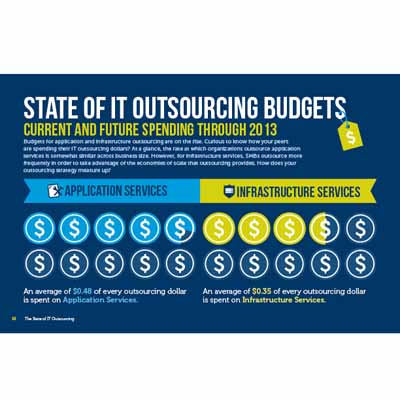 Outsourcing Is Not Offshoring
Bluewolf feels outsourcing has been given a bad name, especially in this election year, because people assume it means taking jobs away. Outsourcing IT is not the same as offshoring, Sklar said.
While offshore providers might give companies access to a lower-cost workforce, Bluewolf explains to customers that outsourcing means turning over specific IT operations to an expert in that area to help improve productivity and profitability, Sklar said.
Two of the biggest outsourcing areas are application services and infrastructure services, which combine to account for 83 cents of every outsourcing dollar, according to the study.