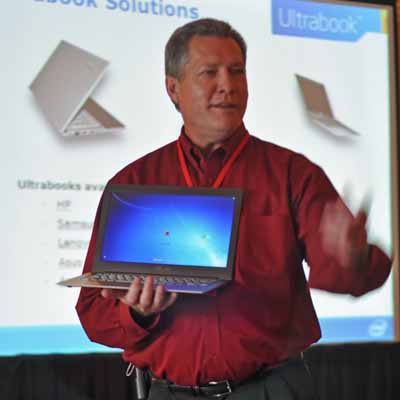 The Book On Ultrabooks
Jeff Carlson, channel application engineer at Intel, shows off an Asus Ultrabook while explaining the differences between those products and traditional notebooks.
He touted the new Wireless Display feature, which allows users to share their PC display on a TV or other device. "I can play whatever I want on my screen on my TV. There's a lot of interest from schools in WiDi," Carlson said.