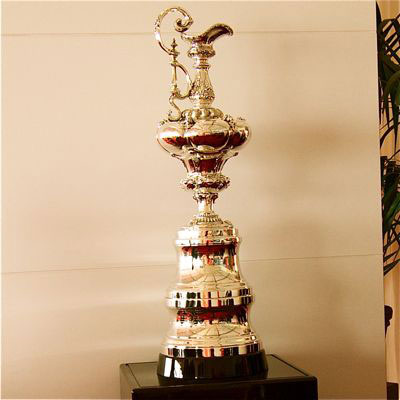 2013 America's Cup World Series, San Francisco
The end goal: bringing home the America's World Cup Series trophy (left).
The top-secret boat is in its final stages. "We're doing the finishing details," said Aldaz, adding that it "should be ready in about two weeks." And, in the warehouse where it's stored, there are crews constantly toiling to make certain she's seaworthy and ready to sail in time.