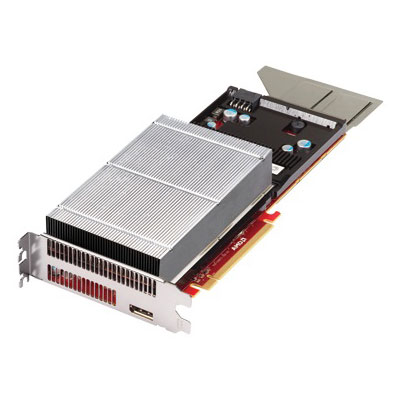 In addition to its FirePro APUs, AMD took aim at the virtualized desktop and server markets this month with the launch of its new FirePro S9000 and S7000 GPUs.
Said by the chip maker to reduce server power consumption by up to 95 percent when idle, the new S9000 and S7000 are ideal for handling compute-heavy workloads, such as those demanded by computer-aided design and media and entertainment apps. The two GPUs also come with native support for virtualization technologies from Citrix, Microsoft and VMware, a feature that AMD said enables faster virtualized desktop deployments to client devices such as smartphones and tablets.
Both the FirePro S9000 and S7000 are available this month for $2,499 and $1,249, respectively.