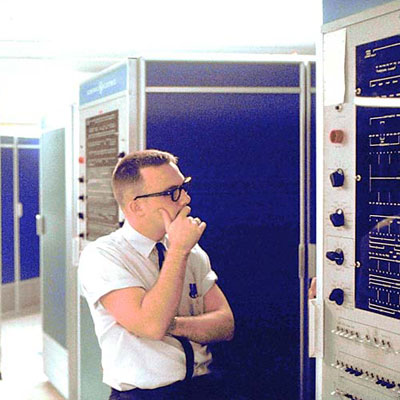 MIT Laboratory For Computer Science
Achievements: MIT's Project Laboratory For Computer Science (LCS) was home to Project MAC, born in 1963 and backed by $2.2 million in federal grants, created to develop a flexible computer system that could be shared by a large number of people. It built on earlier advances from LCS, including the development of the time-sharing via the Compatible Time Sharing System (CTSS), which was able to support up to 20 users at a time. Project Mac ran the CTSS on a central computer, acting as a predecessor to today's servers. The project is an ancestor to the LAN, had the first email, chat rooms and even a primitive word-processing program. It also spawned the operating system that would become Unix.
Today: The Lab's focus broadened as it received funding from various private and governmental sources, causing it to be divided into different but interacting research groups. In 2003 LCS merged with the Artificial Intelligence Laboratory to form CSAIL, which conducts research in a variety of computer science areas.