Channel@Work: Microsoft Teen Center Makeover
2:00 PM ET Tue. Sep. 11, 2012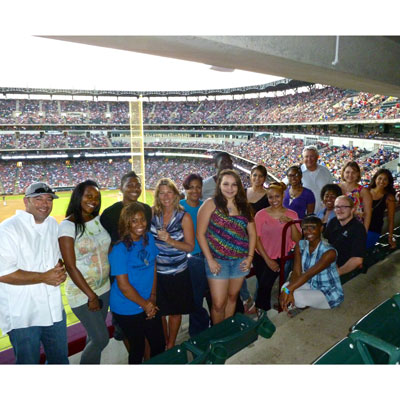 Take Me Out To The Ballgame!
Eric Martorano and his Microsoft team wanted to thank the teen volunteers who generously gave their time and energy to the Richardson Boys & Girls Club teen room makeover project. Microsoft wanted to recognize these young people for selflessly giving their time to make the club space better for others -- to create a space for the community. The group spent an evening at the ball park watching a Rangers baseball game (from a luxury box!).
The Channel@Work Teen Center Makeover project transformed the Richardson Boys and Girls Club teen room into a space that will both attract more teens from the neighborhood and provide them with a variety of opportunities for learning, relaxation and fun.
This project was made possible by the generous underwriter support of Microsoft and the donations of time and goods from vendors, solution providers and staff at the August XChange 2012 event in Dallas, TX.
Check out the video section on CRN to see the volunteer team in action!