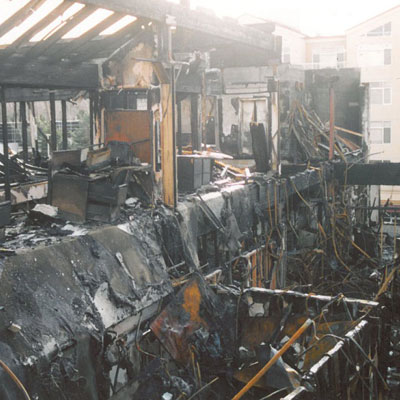 'There Goes My Data Center'
Chemicals that were not properly disposed of in another business caused a fire that totally destroyed the headquarters of Network Computing Architects in Bellevue, Wash. When CEO Tom Gobeille arrived on scene, there was nothing he could do.
"All I could think was, 'There goes my data center. There goes my training center. There goes my front lobby.' Then I just watched as the whole building collapsed in on itself," he said.