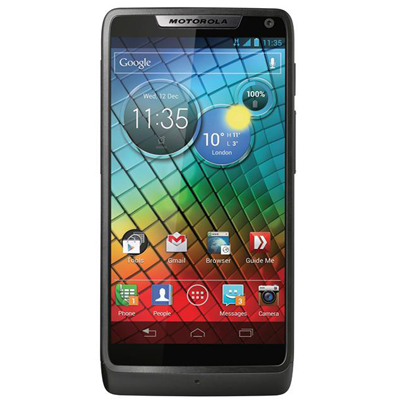 Motorola Mobility Launches First Smartphone Running Intel Chip
Motorola Mobility launched its first smartphone, the RAZR i, the first device to run on an Intel Atom processor and the first smartphone to come out of Motorola Mobility since becoming part of Google. With a 4.3-inch display, 8-megapixel camera, long battery life and speeds up to 2.0GHz, the RAZR i pushes the smartphone hardware envelope even further.
"Together with Intel, we're redefining what people can expect from a mobile device. A camera that launches in an instant, Web pages that load blazingly fast and a device that's the perfect balance of screen size and fit in hand," Jim Wicks, senior vice president of Consumer Experience Design at Motorola Mobility, said in a statement.