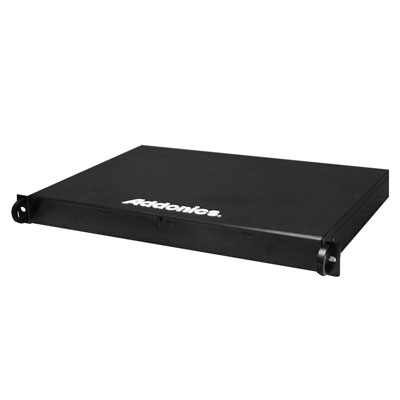 Addonics 1U RAID Rack Family
Addonics Technologies, San Jose, Calif., unveiled its new Addonics RAID Rack family of 1U rack-mount chassis with removable drive systems. The chassis lets users or solution providers attach four 3.5-inch SATA hard drives of any capacity via a single connection.
There are two models: the R1ESU3F and the R1MSAS. The R1ESU3F comes integrated with a hardware Port Multiplier with RAID accelerator for high performance, with the four drives connected to a server via a single eSATA, USB 3.0 or Firewire 800/400 cable. The R1MSAS supports connecting all four drives via a single mini-SAS cable to a system equipped with a mini-SAS connector, which allows the drives to be used as independent drives or as part of a RAID configuration.