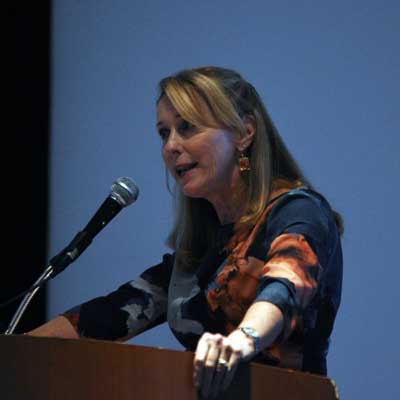 Women Talk, Female to Female
Synnex launched a new female networking organization called F2F (Female to Female) at National Conference. Developed as a community of like-minded women in IT, the inaugural meeting attracted approximately 250 women, according to Synnex. Keynote speaker Sandy Hill from LifeSize, pictured here, shared her experience as a female leader in the IT world and provided sage advice on how to succeed and her perspective of the work/life balance conundrum.
A panel of five senior female leaders also discussed the challenge of work/life balance and the group also participated in a service project on Saturday, helping to beautify the facilities at local children's charities.