What Do Vendors Really Think Of Distribution?
4:00 PM ET Mon. Oct. 15, 2012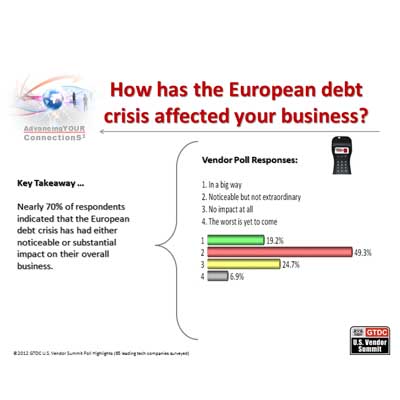 Impact Of European Debt
Nearly 70 percent of respondents said the European debt was having some impact, though most of that group said the impact was "noticeable but not extraordinary." The bad news is almost 7 percent said the worst is yet to come.