What Do Vendors Really Think Of Distribution?
4:00 PM ET Mon. Oct. 15, 2012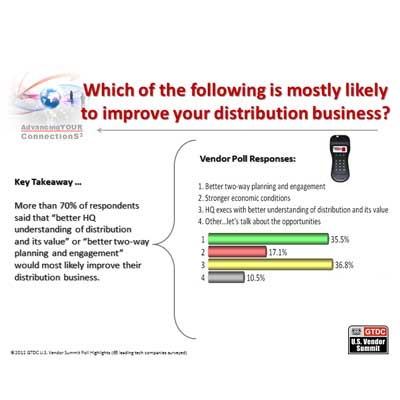 Top Execs Need More Understanding
The vendor executives on hand, mostly channel chiefs and other channel executives within their organizations, said their business through distribution could improve if executives back at headquarters had a better understanding of the value that distribution provides. Additionally, better two-way planning and engagement could also improve those relationships.