Distribution Roundup: ScanSource Services Group, D&H Closeouts
10:00 AM ET Thu. Nov. 08, 2012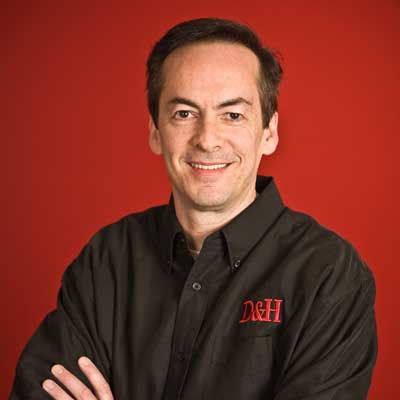 D&H Launches Closeouts
D&H Distributing revamped its dandh.com website to add more functionality and customization to its shopping cart, according to the Harrisburg, Pa.-based distributor.
The company also has created a new Deal Spot page for certain close-out and refurbished product specials. It includes links to merchandise offered at discounted pricing because the products are being discontinued, overstocked or refurbished. Deal Spot products could include notebooks, tablets, servers, monitors, desktops and IP webcams, according to D&H. The items will change frequently according to availability.
Meanwhile, the shopping cart now includes a personalized welcome; a dynamic "flyout" cart window with new animated feedback; a link to the customer's Watchlist; and an improved, quick-order functionality, according to Jeff Davis (pictured), senior vice president of sales at D&H.