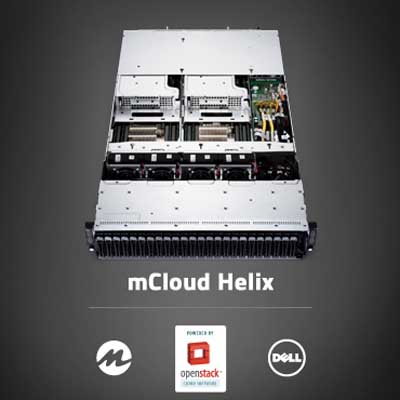 Morphlabs mCloud Helix
The mCloud Helix from Morphlabs offers a compact, scalable private cloud infrastructure that combines high-performance SSD-powered nodes and pre-integrated ZFS, to eliminate the need for more expensive enterprise SANs, according to Morphlabs.
It has one of the smallest footprints for a cloud infrastructure on the market, featuring a rate of less than 10 w/vCPU. The Helix is built and tested on Dell PowerEdge C servers and available for on-premise deployment, according to the company.