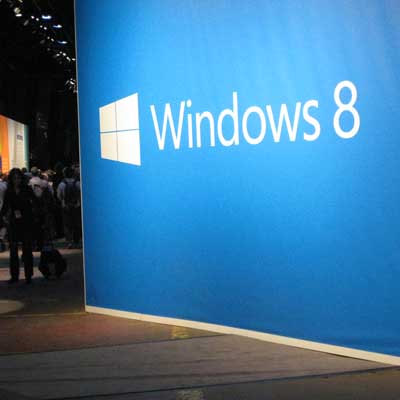 1. Windows 8 Finally Arrives
After more than a year of buzz, Microsoft launched the next generation of its flagship product in a surprisingly low-key press event in New York on Oct. 25. The software, arguably the most important product in several years for Microsoft and its partners, hit store shelves the next day.
Microsoft has struggled to regain its competitive edge in a world where smartphones and tablets are eroding the importance of desktop PCs -- the market it dominated for years. Windows 8 is something of a gamble because it's the first Microsoft OS designed to support "traditional" PCs as well as touch-screen tablets. Microsoft doesn't need Windows 8 to be the immediate success it needed Windows 7 to be after the Windows Vista disaster. But Windows 8 represents Microsoft's efforts to regain its mojo, and so its ultimate success or failure will have a greater impact on the company's long-term fortunes. Microsoft said 40 million Windows 8 licenses were sold in the first month of its availability -- a number that didn't exactly wow Microsoft watchers. Sales for the first year will be heavily dependent on PC industry sales.