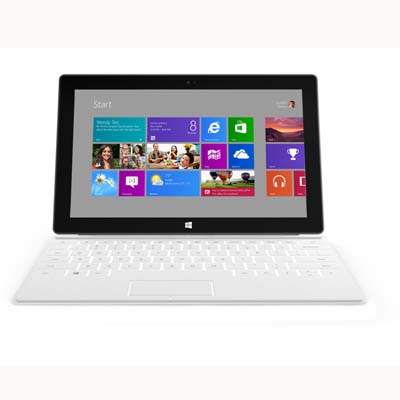 2. Microsoft Unveils Surface
Microsoft surprised the industry in June when it unveiled its Surface tablet computers at a splashy Los Angeles press event. The move is a big gamble for Microsoft. With such failed products as the Zune and Kin, the company has a less-than-stellar track record for marketing consumer devices. Another wrinkle: Surface will compete with devices developed by Microsoft's OEM partners. But perhaps the biggest surprise was that Microsoft's vast legions of channel partners weren't part of the go-to-market strategy for Surface. Initially the company sold the ARM-based Surface with Windows RT only through its own website and retail stores. Just before the holidays distribution was expanded to include other retailers such as Best Buy, Staples and Amazon.com.
Near year's end, industry pundits were saying Surface sales were slow, hinting the tablet might join the list of other failed Microsoft devices. Microsoft wasn't disclosing any sales figures. Channel partners, meanwhile, remain hopeful they might get to sell the Surface tablet with Windows 8 Pro when it ships in January.