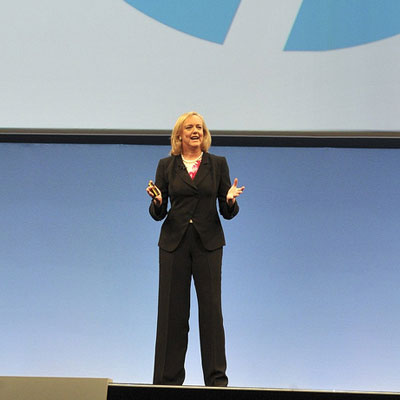 7. Whitman Meets The HP Channel
Whitman struck an ebullient tone in her channel debut at HP's Global Partner Conference in February, vowing to rid HP of the drama that had been hovering stubbornly over the company. "I want to be a steady hand on the tiller for this company," said in her keynote. "We're going to return to being the reliable, trusted partner you can count on to build your businesses."
Whitman pledged to bring the "swagger" back to HP and talked of boosting R&D and innovation in order to restore the company to its past glory. She also reiterated that HP is a hardware company first and she would not seek to follow the path to software that her predecessor, Leo Apotheker, had charted during his brief tenure at the helm.