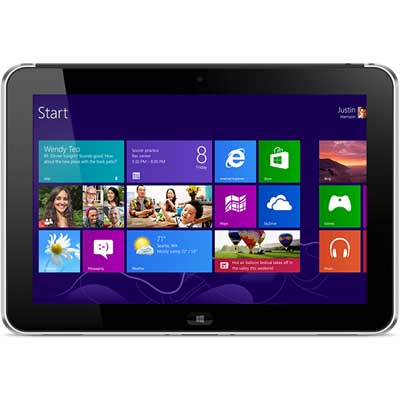 4. HP's Return To Tablets
HP is ready to get back into the tablet market with its ElitePad 900 (pictured), a Windows 8 device focused on the enterprise and featuring a removable cover that allows it to be serviced and expanded with additional functionality. Despite the iPad's immense popularity in the business world, HP believes that this race has only just begun. HP is pitching its Envy x2, a Windows 8-based convertible notebook that carries a price tag of $850, as an iPad alternative.
HP also doesn't see Microsoft's Surface tablet as much of a threat. Todd Bradley, chief of HP's Printing and Personal Systems group, recently described Surface RT as " slow and a little kludgey" and suffering from limited distribution.