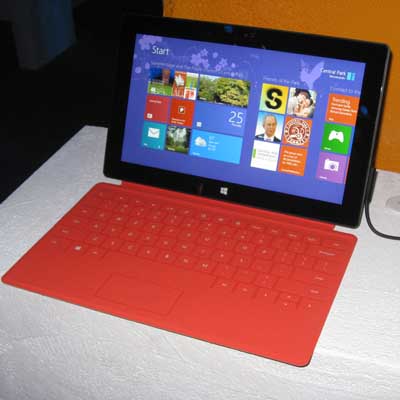 Microsoft Surface Tablet, Windows 8 PC Sales Failing To Impress
Despite garnering some positive reviews since its launch back in October, Microsoft's Surface tablet doesn't appear to be making much headway in the tablet space. In a note to clients, R.W. Baird analyst William Power reported that sales reps at Best Buy and Staples are seeing little interest in Surface.
While it's still early days, Windows 8 PC sales don't appear to be setting the world on fire either. Emmanuel Fromont, president of Acer's Americas unit, told the New York Times that Windows 8 PC sales have fallen short of expectations. "There was not a huge spark in the market," Fromont told the New York Times. "It's a slow start, there's no question."