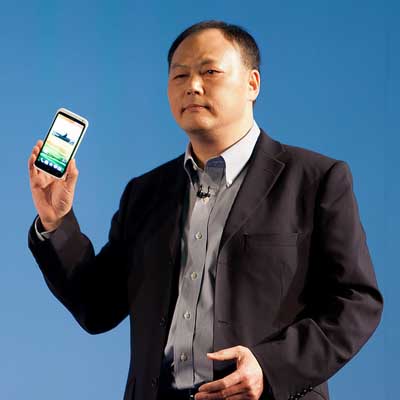 HTC Says It Needs To Improve Its Marketing Efforts
HTC had a rough 2012, losing market share as hard-charging rivals Apple and Samsung gained momentum. "Our competitors were too strong and very resourceful, pouring in lots of money into marketing. We haven't done enough on the marketing front," HTC CEO Peter Chou (pictured) told The Wall Street Journal.
But, HTC says it has figured out what it's doing wrong and plans to fix it by stepping up marketing and hiring new staff. That remains to be seen, but the coming year will be a big one for HTC, which is tied with Nokia and RIM with a 5 percent share of the global smartphone market, according to data published last month by research firm IHS iSuppli.