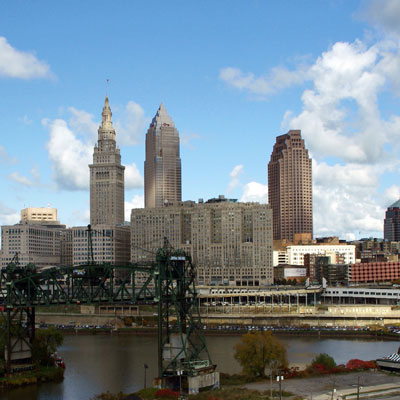 No. 5: Tech Startups Flee To The Cleve -- Cleveland, Ohio
Cleveland over the past decade has made attracting young tech startups to set up shop downtown its goal; Cleveland Mayor Jane L. Campbell appointed in 2004 Michael DeAloia, now vice president of Expedient, a Cleveland-based co-location, network and managed data services specialist, as its "tech czar," tasking him with the job of recruiting tech companies to the downtown area by enticing them with high-speed fiber networks that run under the city's downtown streets to a number of "high-tech offices." Before stepping down as the city's "tech czar" in 2007, DeAloia told Cleveland.com that he'd been "assured that the work he started will be continued." And, continue it did.
According to JumpStart, a Cleveland-based technology accelerator, in 2012 The Cleve nabbed nearly $201 million, up 34 percent from 2011, in funding for tech startup companies from venture capitalists and angel investors. And Cleveland saw double-digit growth when it came to year-over-year salary, growing from $68,519 in 2011 to $75,773 in 2012 for a 10.6 percent increase.