Channel@Work: To Grandma's House We Go
2:00 PM ET Thu. Apr. 04, 2013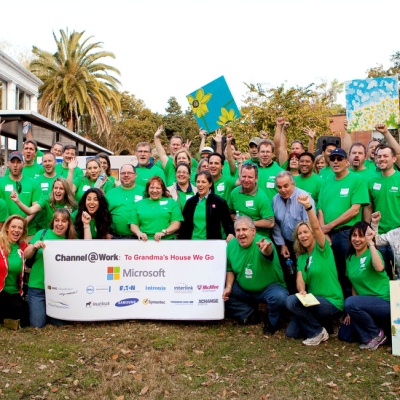 Channel@Work Video
Congratulations and thank you to all of the volunteers and donors for the Grandma's House Channel@Work project.
As sole underwriter, Microsoft made this all possible. The additional support from the following technology donors made the tablet wish a reality: AVG, Cisco, Dell Partner Direct, Eaton, GreenPages, Interlink, Intronis, McAfee, Microsoft, Reflexion, Ruckus, Samsung, Symantec and Tandberg Data.
Watch the volunteers in action in the Channel@Work video
Also, view and react to pictures from the project on the XChange Events Facebook page.