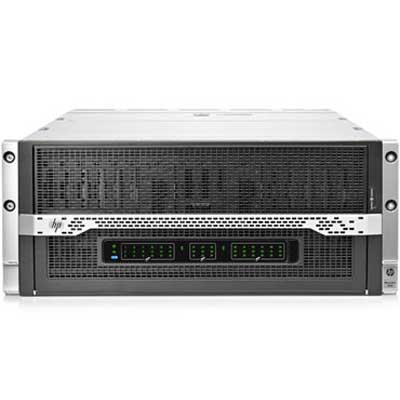 HP Fires Off Its Moonshot Server Line
Hewlett-Packard has had a tough ride in recent years, with its turmoil in the CEO office and all. But this week the company demonstrated it still has its engineering chops when it debuted its long-awaited HP Moonshot servers that HP resellers called "a paradigm shift" in how servers are architected.
HP has promoted Moonshot as a new way to build energy-efficient data centers. HP said the first Moonshot server, based on the Intel Atom S1200 Centerton processor and a "shared everything" design, uses up to 89 percent less energy than traditional servers and takes up to 80 percent less space.