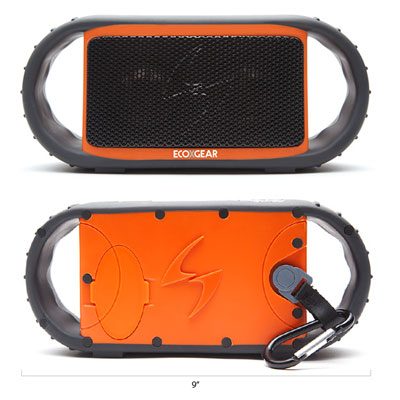 Ecoxgear EcoXBT Waterproof Speakers
Prepare summer playlists and listen poolside with these wireless, shock resistant, waterproof speakers. Streaming music from your Bluetooth-enabled devices means listening to over 10 hours of music before having to recharge the built-in lithium battery. No need to leave the lounge chair to answer that important phone call, just answer over the built-in speakerphone. In case a speaker is bumped into the water, no worries, it will float to the top.
List price: $129.99.