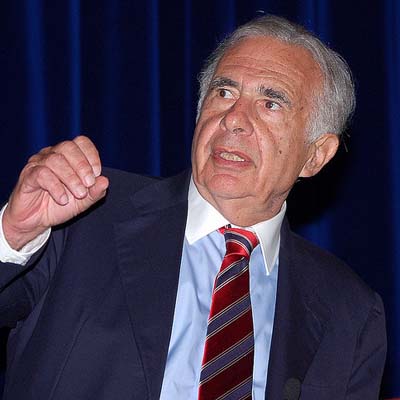 Dell has lots of balls in the air -- from Michael Dell's $24.8 billion privatization bid, to activist investor Carl Icahn (pictured) attacking Dell's leadership, and a slumping PC market. A number of partners have told CRN they are concerned. They say they are worried that Dell will change as it transitions either leadership or goes private, and not for the better. Davis maintains, however, that Dell is committed to its channel strategy.

"I'm committed," he said. "I've said it publicly, put it in written letters, and I've said it at town halls. While I can't foresee all activities that could impact Dell and I can't comment directly on what will happen under different scenarios, we have been open and honest about our strategy. It doesn't change."
A number of partners also have told CRN that they've noticed Dell's numerous staff changes and departures, leading them to believe Dell is undergoing some belt-tightening. Davis attempts to put partners' minds at ease.

"I can't talk about belt-tightening. I can say Dell's channel team has grown and continues to grow," he said. "We continue to make an investment in channel resources."