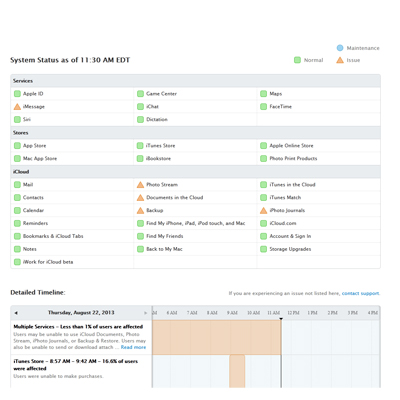 Apple iCloud Blackout Affects Millions
Amazon wasn't the only Internet giant to suffer an outage this week. According to multiple reports, Apple's iCloud service went offline Thursday morning and, according to Apple, users may have been unable to use iCloud Documents, Photo Stream, iPhoto Journals, Backup & Restore or download attachments in iMessage.
Apple's online support system indicated that less than 1 percent of users were affected by the outage. However, when your customer base is more than 300 million users, that means nearly 3 million people were left in the dark.