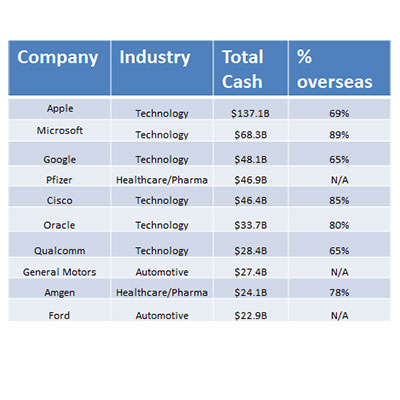 Moody's: 10 Largest Corporate Cash Piles
Moody's Investors Service in March of 2013 reported that U.S. non-financial companies were hording $1.45 trillion in cash as of the end of 2012, with about 58 percent, or $840 billion, held overseas. The total cash held was up about $130 billion over the prior year, Moody's reported.
Moody's list of the top 10 holders of U.S. cash, including total cash holdings and the percentage held overseas, is shown here.
Image Source: Moody's, March 2013