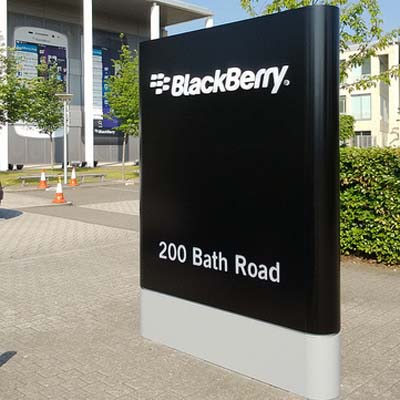 BlackBerry Loses Nearly $1 Billion, Pursues Privatization Deal
This week's news that BlackBerry lost almost $1 billion in its quarter ended Aug. 31 didn't come as a surprise. The company issued a preliminary statement about its financial results on Sept. 20. But that didn't reduce the magnitude of the disaster when the final numbers were released this week.
BlackBerry reported a net loss of $965 million on sales of $1.6 billion. That compares to a net loss of $229 million on sales of $2.9 billion in the same quarter one year earlier. Not disclosed earlier were the company's sales in the Americas, where sales fell 56 percent year-over-year to $610 million. Last week the company said it would cut 4,500 jobs, or about one-third of its workforce. Earlier this week, the company disclosed plans to be taken private in a $4.7 billion deal. Also, this week the company had to delay the launch of its BlackBerry Messaging service because of technical glitches. All-in-all, it's been a bad run recently for the company that once dominated the mobile device market.