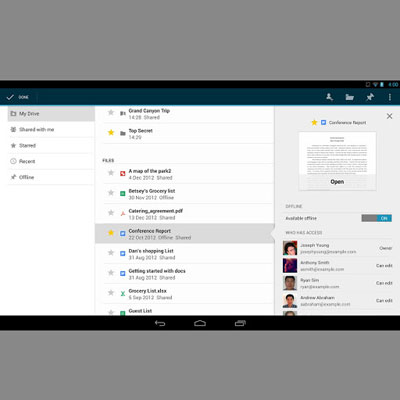 Google Docs, Google Drive
In October 2006 we got Google Docs and Google Sheets, part of the company's cloud-based productivity suite now known as Google Drive. A year later, Google added presentations to it as well.
An update to Google Drive helped solidify the documents into one location in 2012. The innovation helped revolutionize group projects, file sharing and mobile working as well as provided free access to document creation software.