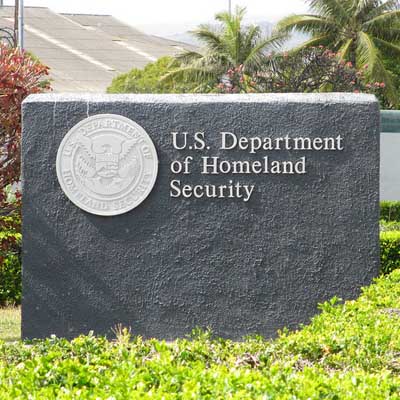 8. Department Of Homeland Security
Creating an enormous biometric system, Accenture's contract with the Department of Homeland Security shows that the company can build a system designed to handle a significant amount of incoming information, including processing more than 400,000 identity matches a day against 150 million individuals in the database. For comparison, the HealthCare.gov site capacity is 800,000 users a day, with around 50,000 at a time, according to a Department of Health and Human Services report in December.
The DHS database also communicates biometric and biographical information with corresponding databases in the United Kingdom, Canada, New Zealand and Australia. The average response time for the system is fewer than 10 seconds, the company said. Corresponding between the different federal departmental databases, plus the insurance company databases, has proved to be a major problem for the HealthCare.gov site's back end. In September, Accenture was awarded a nine-month contract for $30 million to expand the DHS system.