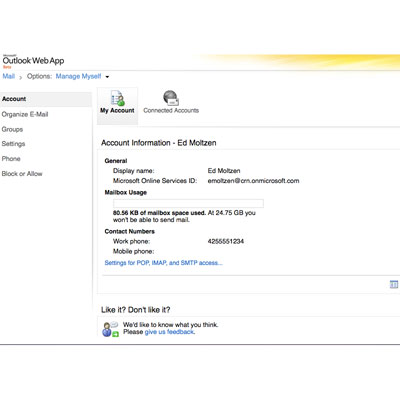 As Office 365 shows us, you can manage yourself -- and your account preferences and information -- right through the browser.
The bottom line: the functionality that Microsoft's installed base has come to expect from on-premise versions of Exchange, SharePoint, OCS and more is largely intact after Microsoft has put it into the cloud under the name, Office 365. Over time, we'll measure performance, scalability and flexibility -- as well as reliability.
For now, it looks like Office 365 has all the functions -- in the cloud -- to get down to business on earth.