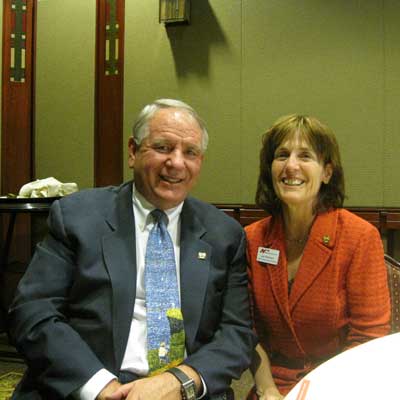 Nth Reorgs To Meet New Maturity
Jan Baldwin has over the last couple of months taken on the role of CEO of Nth Generation from her husband, Rick Baldwin, who is now the solution provider's chief strategy officer and CIO.
"Rich is the technologist, and has the vision," Jan Baldwin said. "Also, the culture of the company is changing. I am more representative of that culture at the heart. Not that Rich doesn't have a heart. But we have a strong workforce, and we don't need to babysit them like we were a startup."
Nth has many employees who have been with the company for 10 to 18 years, Rich Baldwin said. "Under previous leadership we were beginning to feel like a public company which was focused on making quarterly numbers. Today we're a big cohesive family and our sales, teamwork, and morale have increased significantly since the change in leadership."
{C}