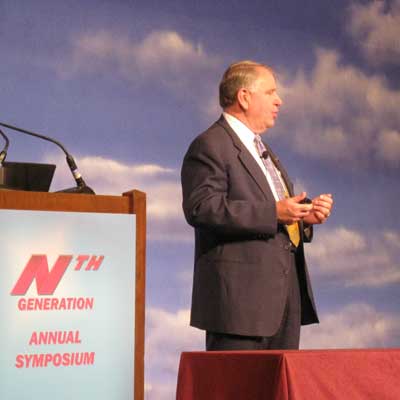 New Enterprise Security, Risk Mitigation Initiatives
Nth introduced a new risk mitigation practice to help customers minimize the risks involved with deploying new technologies in mission-critical, 24x7 environments, including cloud computing and converged infrastructure, Baldwin said.
Later in his keynote Baldwin introduced Jeromie Jackson (see slide 6), the company's new security practice lead, as part of a new focus by Nth on the enterprise security market. Baldwin said Jackson, who used to run his own security practice and who has been in the security industry for over 20 years, is helping Nth build an enterprise security team.