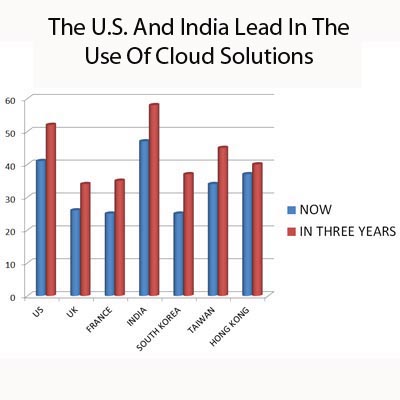 U.S. Businesses Rapidly Moving To the Cloud
In the U.S., 41 percent of businesses and organizations said they had a presence in the cloud through an outsourced cloud provider, with 52 percent saying they planned to move some resources to the cloud within three years.
India had the highest level of cloud adoption, with 47 percent of organizations on board and 58 percent considering the move.