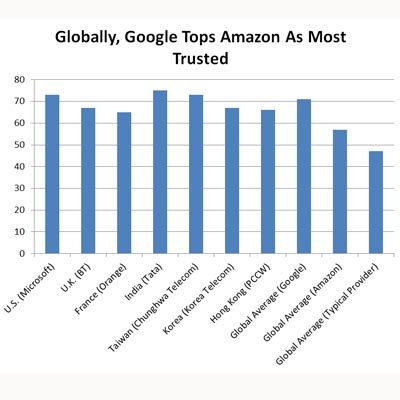 Globally, Google Tops Amazon As Most Trusted
Google is the most trusted cloud provider at 71 percent, while Amazon Web Services was the least trusted by decision makers, at 57 percent. The global average for trust in service providers was 47 percent.
In the U.S., Microsoft Azure was the highest trusted, at 73 percent.