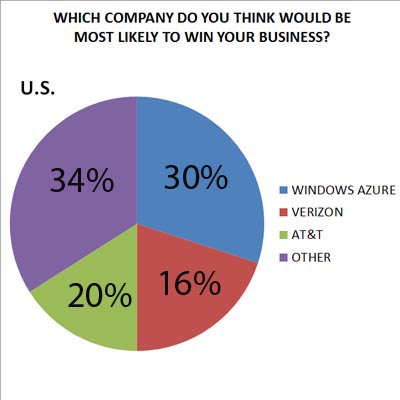 Microsoft Judged Most Likely To Win Business
In the U.S., 30 percent of IT decision makers said Microsoft was most likely to win their business.
Another 20 percent of responders said AT&T stood the best chance, while 16 percent listed Verizon.
Another 34 percent listed other companies, which included Google, IBM, Amazon, Rackspace, Sprint and Salesforce.com.