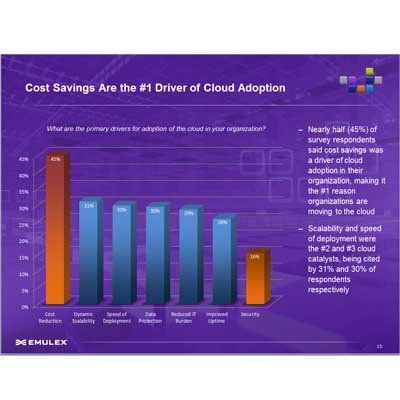 1. Cloud Benefits Are Undeniable
Cost savings are a driver of cloud adoption in IT managers' organizations, making it the No. 1 reason businesses are moving to the cloud, according to 45 percent of survey respondents.
Scalability and speed of deployment are a close second and third as cloud benefits, cited by 31 percent and 30 percent of respondents, respectively.