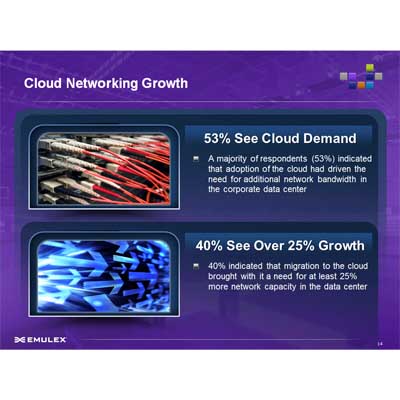 2. The Cloud Demands More Bandwidth
Data doesn't get to the cloud by itself. Fifty-three percent of those surveyed said the cloud is creating a need for more network bandwidth in their corporate data centers.
Forty percent of respondents also said that the bandwidth expansion required to support data migration to the cloud was 25 percent or more.