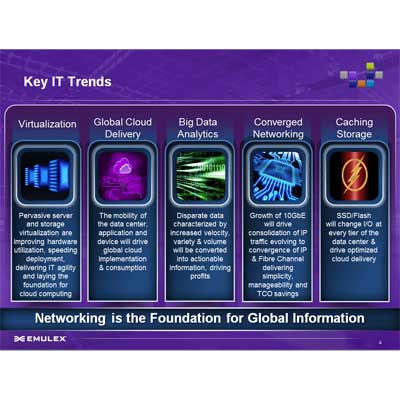 3. Virtual Machines Multiply
Network I/O is important in determining the number of virtual machines IT managers can run on a single server. Eighty-five percent of survey respondents said network I/O was a "significant" or "very significant" gating factor in limiting how many VMs they could run on a single physical server.
Seventy-two percent of respondents said it will make sense to run as many as 100 virtual servers on a single physical server in just two years, significantly impacting network design and deployment.